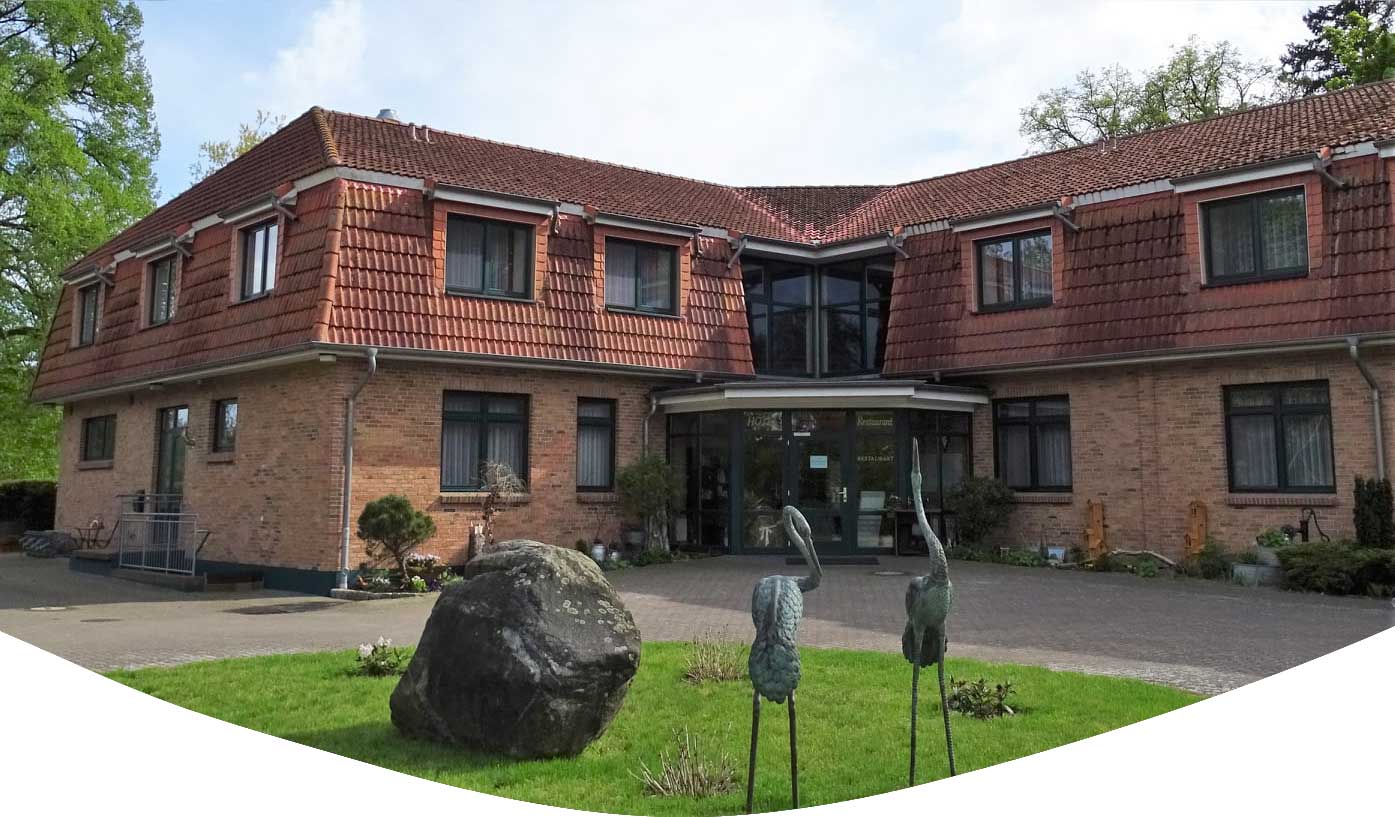 We look forward to . . . . . you!
Dear guests,
a hotel is a home from home and that is exactly what we provide you, right from Easter until late autumn. Personal service and warmth are a matter of course in our family-run national park hotel "Kranichrast" (crane gathering and resting place).
In this enchanting escape, the unspoiled nature offers untold space and freedom just bursting with fresh air, letting you simply breathe in deeply again. And again. Since time immemorial, the forest has offered people food and shelter. Return to that feeling on a leisurely walk through the forest, find peace, a sense of origin and security. Listen to the ever-changing song of nature in the eternal cycle of the seasons. Immerse yourself in the stillness and tranquility of the forest with its own unique sounds, such as the rustling of the treetops, the chirping of the birds, the humming of the bees, the bugle-call of the cranes or the mating call of the magnificent deer at dusk during the rutting season.
Your team from the Nationalparkhotel Kranichrast
Experience nature
When the spring forest awakens with its light green leaves on the deciduous trees, the wood anemone dances in the mild wind and dozens of songbirds chirp, it's time to immerse yourself in a piece of nature that really has everything. The shady forest with its clean, ...
The Müritz National Park
The land of 1000 lakes is an unforgettable experience whatever the season. Far away from the daily hustle and bustle, the veritable treasures of the area are its stillness, wide-open spaces and sheer originality. The rustic forests and lakes, the wide meadows, the moors and the expanse ...